ldhenson
A recent commission for several of my plush Cornettos made me realize that I never did post the improved versions to LJ.
Thumbnail: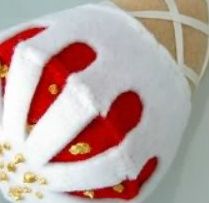 I designed these back in 2007, and haven't made any since, oh, probably 2009 (I haven't offered them often). But it's fun to get back into them again. Maybe I'll re-watch
Hot Fuzz
while stitching them :-)
Also it occurs to me that I have none of the improved versions in my possession; they were all done as commissions. I think it's high time I remedy that, don't you?
Original version
Improved versions posted to Craftster